The technical department (service) of AMCOR HELLAS is structured in such a way as to ensure the immediate response to your request, the swift visit of the technician at customer site and the solution to the problem with one visit (concerns Athens & Attica area).

Experienced and trained work controllers will immediately welcome your phone request. Their training will help you if the problem of your solar water heater can be solved over the phone. Otherwise they will schedule a visit of the technician and inform you of the estimated cost (initial estimate – if it can be done by phone). The final assessment will be made by the technician.
All our technicians are trained and certified in AMCOR HELLAS products. Their extensive experience guarantees a quick and effective solution to the problem.
The sufficiency in spare parts for solar water heaters is what makes our service package in AMCOR HELLAS complete. In our warehouse there is availability for all necessary spare parts, regardless of solar water heater, in order to repair the damage of your solar water heater quickly and efficiently.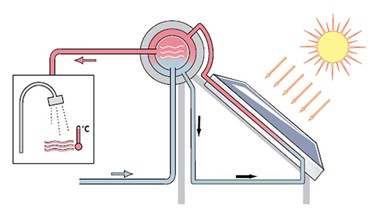 Do you own another brand?
Do not worry. The experience of our technicians extends to solar water heaters from other companies. Also, the adequacy of spare parts covers these brands so that you can quickly repair the damage.