The flat surface collector of the A series (with the respective models A200 & A250 ), has a single selective surface (Full Face) and all its soldering is done by an automatic laser line. It is designed to have a large heat capacity and a small pressure drop, thus greatly increasing its efficiency.
The collector shell is made of a single piece of anodized aluminum profile, specially designed to harmonize with the rest of the collector giving it robustness, durability and helping to maintain its performance over time.
It has a peripheral water pipe to maximize the tightness and another internal pipe to minimize any moisture.
The glass of the A series collectors is safe and low in iron content (Low I ron), something that gives it high permeability -Clearlight- increasing the amount of solar radiation and contributing to its high efficiency.
Finally, the collector has double insulation Polyurethane – Mineral wool (hybrid) 50 mm thick on the surface of the shell and 25 mm. on the sides. In this way it achieves maximum thermal insulation (thanks to polyurethane) and protection of the insulation from overheating thanks to the mineral wool.
The insulation is additionally protected with 2 aluminum sheets , located at different levels in the shell, maintaining its insulating properties to the same degree forever. These features promise high performance with long life.
The flat surface collectors type HL200 , have a total collecting surface of 2m 2 .
The state-of-the-art collectors have a Strip and Full face selective surface for high sunlight permeability.
More specifically, the collector shell is made of a single pre-painted (UV protected color) special sheet metal for greater durability and strength. It is worth noting that the glass of the HL200 collectors is of the Clearlight & Low Iron type (Low Iron) type, increasing the amount of solar radiation on the surface of the collectors and their efficiency, respectively.
Finally, the high quality insulation of special mineral wool that they have effectively seals the circuit.
Hot-dip galvanized steel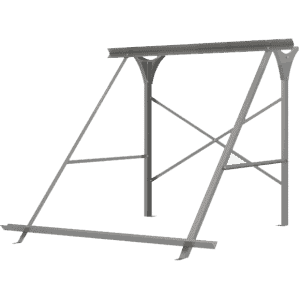 AVAILABLE BASES
Room
Tiled roof